H3O Davit (Hurley's 3rd Option) system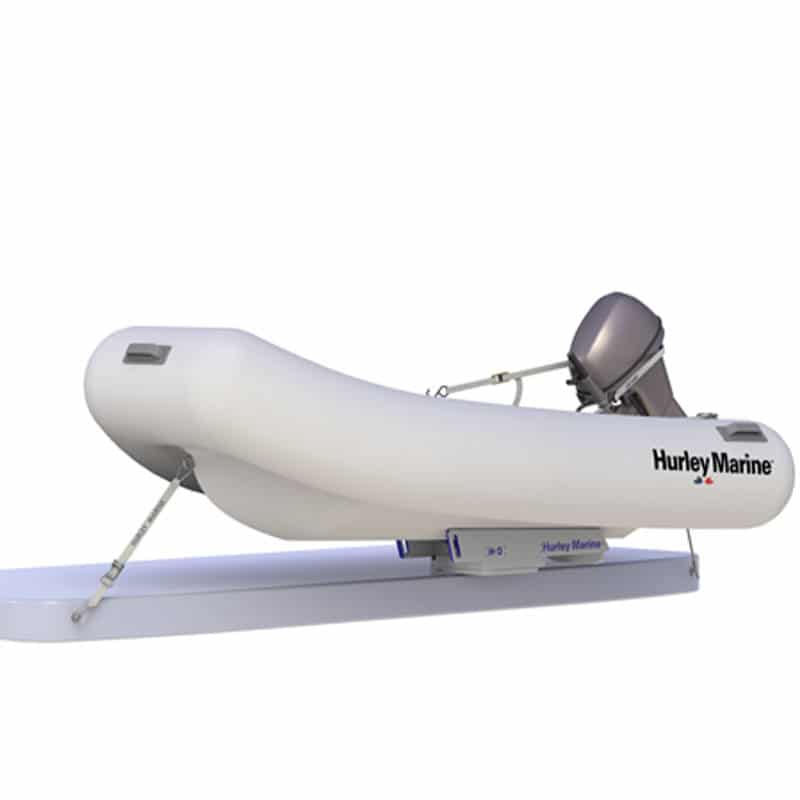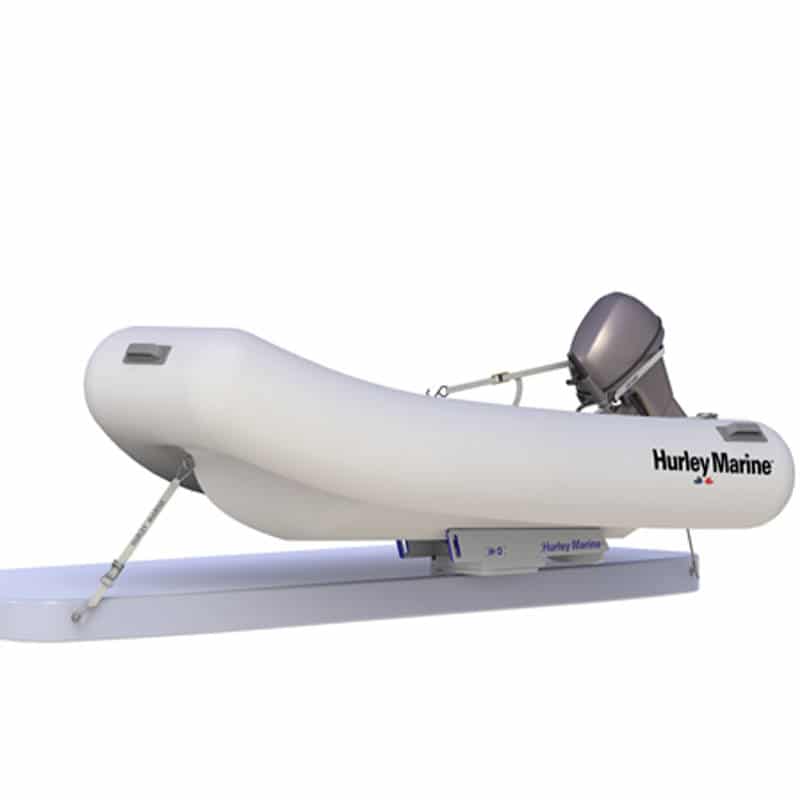 This H3O davit system is specifically designed to allow the safe retrieval and stowage of a rib dinghy / hard hulled tender (works great with the Sea-Doo Spark) using the linear bunk system.
The stainless steel mounting system provides a quick release, leaving a very small footprint and a clear deck for any activity.  Another special feature of the H3O davit system is the adjustable and removable winching system.  The stainless steel retrieval arm is adjustable and is easily removed for storage while underway.
Easily mounted on the swim platform, this hassle-free davit system lets you winch your dinghy on for easy storage or just push-off for launching.  Always available in an emergency.
In order for the H3O to work for you, your platform will need to have the workable depth (transom to swim platform edge) of at least half of the beam of your tender, as well as other configurations of your vessel.
Braking Hand Winch included.   Electric winch available.
3′ to 5' adjustable and removable winch arm.
Overall weight:  53 pounds (24.04 kg)
400 pounds (181.43 kg) capacity.
H3O Davit Extension available.
If you need more room on your platform for your tender, add a Davit Extension.
Give us a hail to let us help you figure it all out!