Hurley Marine becomes OEM for three more major U.S. Boat Manufactures
Alone in 2016 Hurley Marine, Inc.® has become an Original Equipment Manufacturer* (OEM) for three major U.S. boat manufacturers.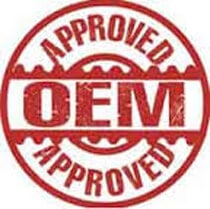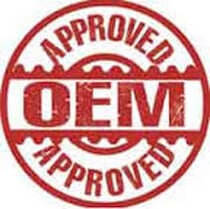 Regal Boats® has added Hurley's Underwater Lights and Davits as options to their vessels 36′ and up.
Grand Banks® has also chosen Hurley as a davit option.  In fact, Grand Banks® has added a Hurley H3O Davit™ to their hull #1, 44 Eastbay™.
Hinckley Yachts®, another prestigious boat builder, has added our Davits to their list of options.
Todd Hurley, owner, and CEO of Hurley says, "We are very proud and honored that these prestigious boat builders have chosen Hurley Marine products.  What a great compliment!"
Hurley Marine® is also an OEM for other numerous international boat builders.
Hurley has developed an array of products including their patented Sea-Vue™ Trim Tab Lights and Drain Plug Lights.  Also added to that list is the Hurley Dinghy Davits™ that are offered in a few different models.  Hurley Muskrat Guards are also very popular protecting the exhaust of yachts around the world.
*An original equipment manufacturer (OEM) traditionally is defined as a company whose goods are used as components in the products of another company, which then sells the finished item to users.
The second firm is referred to as a value-added reseller (VAR) because by augmenting or incorporating features or services, it adds value to the original item. The VAR works closely with the OEM, which often customizes designs based on the VAR company's needs and specifications.
An original equipment manufacturer (OEM) provides the components in another company's product, working closely with the seller of the finished product, known as the value-added reseller (VAR).
In the computer industry, OEM may refer to the company that buys products and then incorporates or rebrands them into a new product under its own name.
Traditionally, OEMs focused on business-to-business sales, while VARs marketed to the public or other end users.
OEMs stand in contrast to aftermarket products, which offer